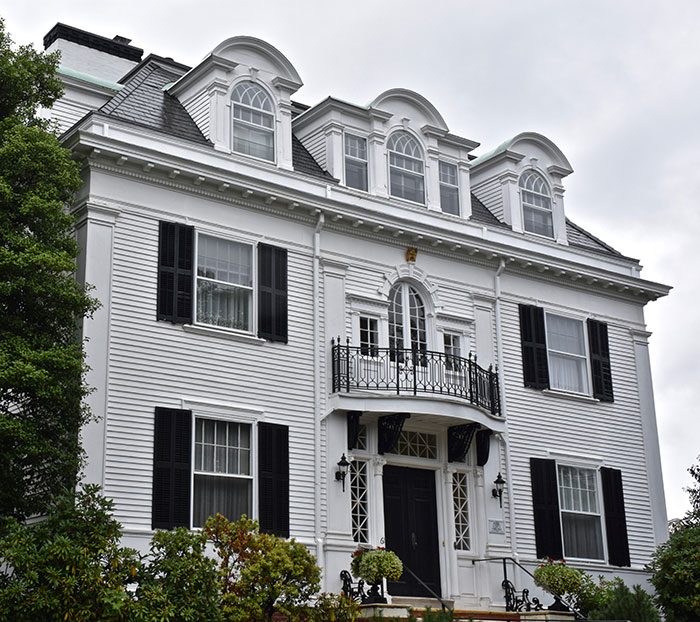 The exact shutters you need are 2 clicks away...

Get Started
"We just finished installing our Ashevillle louvered shutters, and they have restored the charm of this old southern home"
--Paula S., New Orleans

Antebellum Asheville in Spanish Cedar
Wood Shutters by Estate Millwork
Explore the Estate Millwork collection of wood shutters.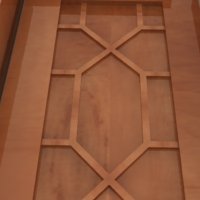 We're available online or by phone at 1.866.322.0040 and are ready to answer any of your questions about our wood shutters.
Timeless Exterior Wooden Shutters
Our millwork techniques have been perfected over the years, allowing us to provide you with high-quality, premium wood shutters. Our shutters are available in a wide variety of styles, patterns and woods, and can easily be tailored to the exact specifications that you require. Specializing in Spanish Cedar, our expertly crafted custom wood shutters give any building an historic, elegant touch.
Estate Millwork Custom Wood Shutter Process
Our specialty in custom wood shutter production allows us to take any type or style of shutter and modify it to your window's exact specifications. Our combination of time-tested techniques in a modern facility is what lets us create the perfect custom shutter, with styles including louvered, raised panel, flat panel, Bermuda, combination and board/batten.
First, you will need to specify measurements for each shutter (see guide below). Once we receive your request, we should be able to come back with a same-day quote, depending on the amount of custom work you're looking for. Once all the paperwork has been taken care of, you should see your final product within 3-4 weeks.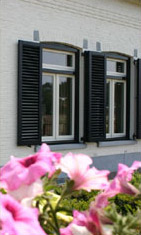 Measuring for Exterior Wood Shutters
An accurate measurement for your shutters is a key part of the process, and while it may seem like a difficult task, our tips will help make measuring a breeze.
First, you'll need to measure for shutter width. Using a measure or yardstick, measure your window's width at the top, bottom and middle. Record your measurement in inches to the nearest 1/16th of an inch, and always take down the smallest number. If you're measuring a window that needs two shutters, the number you take down will be your pair width, and if it only requires one shutter it will be your shutter width. Also, if you want your shutters to open and close subtract 1/2 an inch from the overall width, otherwise your wood shutters will be for decorative purposes only.
Second, you will need to account for shutter height. Record the height in inches from the windowsill to the very top position of the window. Also, for operable shutters, subtract the 1/4 an inch from the overall height. Do this for every window, and your home will be ready for a custom wood shutter makeover!
Wood Shutter Features
Long-Lasting Spanish Cedar Shutters
Classic American Shutter Styles
Sustainable Lumber Production Process
Custom Fitted Exterior Wood Shutters
Responsive Customer Service
Generations of Shutter Expertise
Premium Millwork Procedures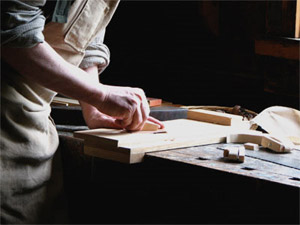 Estate Millwork Exterior Wood Shutter Advantages
We strive to be the most efficient, highest quality millworker in the industry. Our commitment to excellence means you will never have to worry about the durability or lifetime of your shutters, as we only use top-grade solid lumber in all of our constructions.
Spanish cedar wooden shutters not only look wonderful, but also add definite value to a property. While some companies may use inferior lumber, Estate Millwork's handpicked Cedar can resist any number of common pests, including both insects and rotting.
In an industry that can be known for issues such as deforestation, we are an environmentally conscious company, using only hardwoods that come from sustainable forests. Our high-tech processes and technologies allow us to get a maximum use out of every piece of lumber used to create an exterior shutter.
If you have any questions regarding our exterior shutters, please e-mail us or call us at 1.866.322.0040 – our friendly, knowledgeable representatives will be glad to help you.
For further wood shutter info, send us an email or give us a call today.