Order Your Board and Batten Shutters Today!
Select Wood, Style and Dimensions Below.
Priming and Painting Options are available at checkout.
Although we can manufacture your selected item to the dimensions you have specified, our website does not have image data for that configuration.

(close)


Custom Board and Batten Shutters
Elegant Designs
We offer a stunning selection of well-made board and batten shutters that can be custom built to the exact dimensions for your windows. These beautiful, wooden shutters are appropriate on Mediterranean, Country French, and Santa Fe style homes among others. Our sturdy battens are machined with a decorative cove, and fastened to the stylish V-grooved boards to make elegant, symmetrical accents for your windows.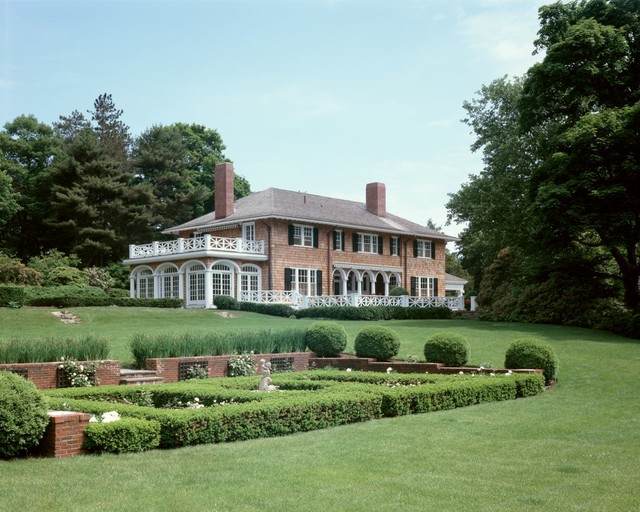 The best materials...
Our board and batten shutters can be ordered in a wide range of hardwoods, but we recommend nature's strongest Cedar: Spanish Cedar, or Mahogany for most exterior applications. Estate Millwork imports only the top grades of exotic hardwoods, and sustainably manages its own forests of select American hardwoods including Oak, Cherry, Maple, Walnut, Poplar and others. From the time the tree is harvested through the process of sawing, kiln drying, dimensioning, machining and final assembly, Estate Millwork manages the entire process so that we have complete control of the quality. We hand select each board, each batten for the board and batten shutters to maximize the yield of rough lumber, and to synthesize the most pleasing grain and color figures. These are truly furniture grade exterior shutters.
Uncompromising Craftsmanship
Starting with the best of materials, our skilled craftsmen (many of them with 40 and more years of experience), shape the rough lumber to its final dimensional size. The boards are V-Grooved and then fitted together by hand. The battens are sized to the shutter, and then coved before final assembly with the vertical boards. The whole board and batten shutter assembly is clamped, joined, machine sanded, and then finally hand sanded. Our craftspeople offer a selection of factory finishes from priming and painting to varnish, stains, washes and sealers.
Customization and Service
You can use our website to see your board and batten shutters before you buy them -- just enter the dimensions to see price, discount, an exact picture, and you can even click on the technical details to see detailed shop drawings. Our friendly, courteous sales staff is always available to help with questions or design issues, so please give us a call to tell us about your requirements.