Order Your Louvered Shutters Today!
Select Wood, Style and Dimensions Below.
Priming and Painting Options are available at checkout.
Although we can manufacture your selected item to the dimensions you have specified, our website does not have image data for that configuration.

(close)


Elegant Solid Wooden Louvered Shutters
Solid Wooden Louvered Shutters
Our elegant, durable louvered exterior shutters are made from solid wood and lend distinction and charm to traditional homes. Because they are hand crafted from solid hardwoods, they are beautiful, functional and more durable than any alternatives. Estate Millwork louvered shutters can be ordered with fixed or operating louvers, and come in a wide variety of styles.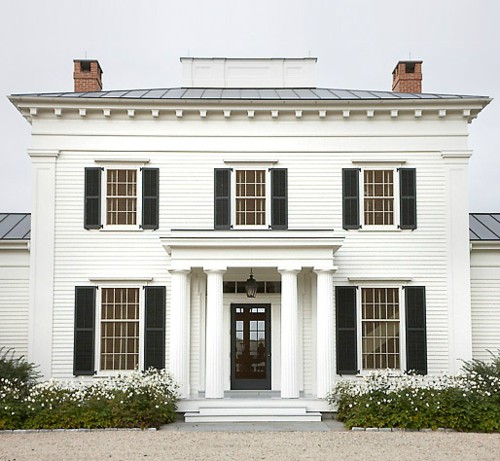 The best Materials...
Although our exterior louvered shutters can be ordered in a variety of materials, for exterior use we recommend Spanish Cedar, the only Cedar that is an actual hardwood. Known for its durability, strength, and resistance to rot, fungus and insects this premium material is used both in the rail and stile frames of the louvered shutters, as well as the actual wooden louvers. Estate Millwork uses domestic and imported hardwoods from sustainable forests, and has invested heavily in technology and software to maximize the yield and quality of the rough lumber. Our Spanish Cedar is kiln dried to an exacting 6% moisture content, and the process of converting the rough lumber into finished dimensional stock is executed by Estate Millwork craftsmen, giving us the maximum control over the quality of our shutters.
Hand Craftsmanship...
Once our rough lumber has been processed to the correct dimensions for the final shutter, our craftsmen begin the machining or milling processes that are involved in the high quality construction technique that we use: moritse and tenon joinery. The ends of each rail are machined with a beefy 2" tenon, and the stiles are machined with mortises to receive the tenons, as well as the deep set hardwood louvers. After the computer controlled maching is completed, each louvered shutter is assembled, by hand. The tenons are fit into the mortises with 1/64" accuracy, the louvers are set in the deep louver mortises on the stiles, and everything is held fast with premium wood glues and our special, house made hardwood pegs. The hardwood cedar pegs hold the frame together, and are the strongest, oldest, longest lasting wood joint known to the art of joinery.
Each louvered shutter is then machine sanded, hand sanded, and finished according to the customer's specification: natural, primed, painted or stained.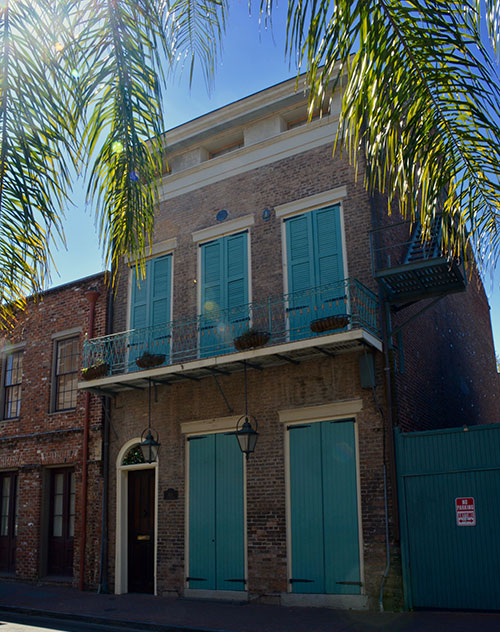 Custom Quality....
Our website is a starting point to quickly design and price hardwood louvered shutters. In addition to specifying the dimensions, style and material, customers can request radius tops, operable louvers, custom rail placements and frame designs. We are able to achieve a premium quality product at a very affordable price, usually less than any of our competitors, by our investment in technology, craftsmanship, and scale of operations. You can browse the online designs in the catalog, or interact with our shutter designer to get instant pricing, including discounts, on line. There are many other applications for louvered shutters, including room partitions, toilet room doors, closets, awnings and others, so please contact Estate Millwork with any questions ore design ideas that you have.