Order Your French Doors Today!
Select Wood, Style and Dimensions Below.
Select your Thickness:
Priming and Painting Options are available at checkout.
Although we can manufacture your selected item to the dimensions you have specified, our website does not have image data for that configuration.

(close)


Traditional French Doors, Exquisitely Made
Estate Millwork is one of the few french door builders left in America who uses traditional french joinery techniques for building or doors. Other manufactures use stave cores -- we use solid wood. Others use dowling and screws, we use traditional mortise and tenon joints, hand jointed solid stiles and a delifhtful array of custom sticking profiles.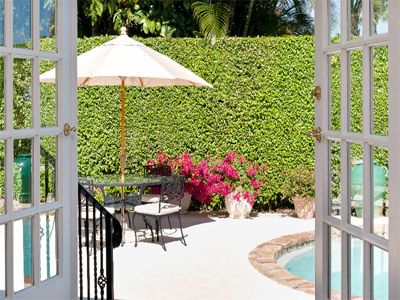 True Divided Lights -- Only the Best
We do not make a french door cheaply, although our doors are very affordably priced for the elegant quality and craftsmanship that we offer. The trend lately has been to use fax mullions, insulated glass sheets and venners to make a cheap doors. We still make doors in the pre-war tradtion: Rich and deep sticking profiles, solid vertical grain hardwoods that have been lovingly cured in our own kilns. Each pane or "lite" is real and individual. Each mullion and muntin is carefully fitted with old world cope and stick joints. You can tell our doors from 50 feet away because they have rich texture, beautiful shadow lines and moulding, and the wonderful cratfsmanship that distingushes an heirloom quality door, from a box-store or mass producer
Many Options
Our true divided light doors are ideal for both interior and exterior applications. We can offer them with tempered glass, beveled glass, or mission and georgoan mosaic sticking. These doors are top-of-the-line, and we can craft them at any size, with any glass placement, and you can quikcly explore are very affordable pricing using our online design toos. But if you can not create the exact custom french door that you want, please contact us via email or phone for expert personal assistance.