Choosing the Best Wood for your Exterior Front Door
Published: September 03, 2021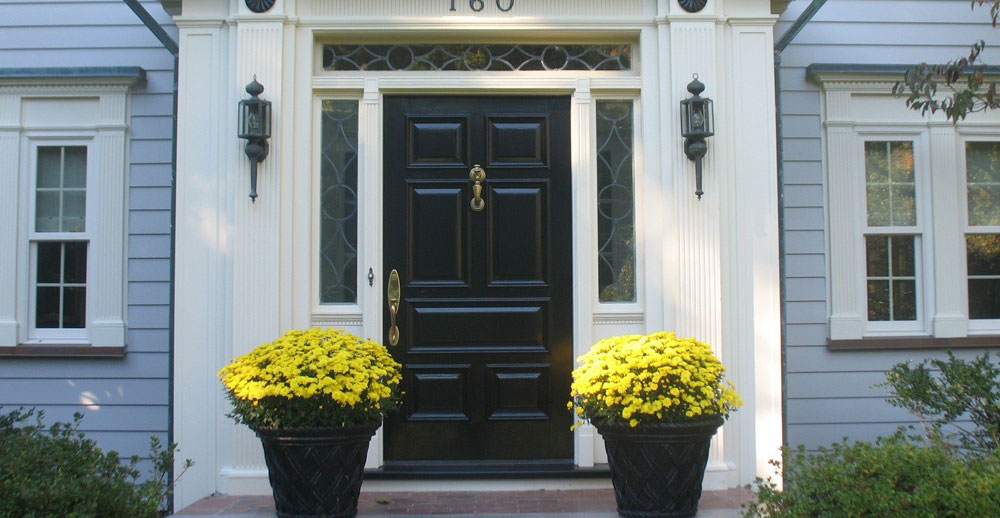 Beautifully designed wooden exterior doors enhance your home's exterior style and make a bold and lasting statement. There are several other materials out there that try and replicate the look of an exterior wooden door but these do not compare to the enduring and time tested beauty of real wood.
The weight and strength of a solid wood front door is unmatched in elegance and quality that will resonate for years to come. When it comes to choosing a new wooden exterior door; quality hardwoods that can withstand the everyday abuse and exterior elements are the preferred choice.
Sun Exposure
One of the most important factors is the doors exposure to the sun. If the door is facing between north and northeast with an overhang or awning you will have many years of maintenance free beauty before you need to refinish the door. Meanwhile if your door is southern facing with minimal cover and receiving long periods of sun exposure this door will likely require more regular maintenance to compete with the sun and other exterior elements.
Durability
When it comes to your exterior wood door the aesthetics come second to the material you choose for your new door. When choosing a wood for your door it should highly durable, decay resistant and be able to weather the seasonal changes with minimum swelling or shrinking. When it comes to exterior wood doors we recommend woods such as mahogany, cedar, oak or even knotty alder.
Door Types
Estate Millwork offers many different types and styles of doors that can be used as exterior doors. Visit one of our designers to get started designing your new exterior wood door or get an instant quote today.
Build your new Custom Louvered Doors and get a Free Instant Quote Today
Our state of the art designers allow you to design and build completely customized Louvered Doors to fit your exact needs.
Questions or concerns contact us here or via 412.641.0177 .
Build an Instant Quote
Get Started Designing Your New Solid Wood Doors Today!

Flat Panel Doors

Raised Panel Doors

Mission Doors
Check Out Our Line of Louvered Doors

Recently Published
How To Find The Right Wooden Door For Your Home
Published: August 04, 2022
Exterior Wood Shutters And Doors Crafted With Minimal Environmental Impact
Published: July 29, 2022
Are Solid Wooden Back Doors Secure
Published: July 25, 2022
Put The Modern Touch On A Classic Sliding Barn Door
Published: July 08, 2022
Enhance Your Home With Wood Shutters
Published: July 01, 2022
Custom Front Doors
Published: June 16, 2022
Outdoor Kitchen Cabinet Doors
Published: June 08, 2022
Elegant Wine Cellar Doors
Published: June 01, 2022
What Makes Wood Doors Superior
Published: May 25, 2022
Beautiful Shutters For Your Traditional American Cape Cod Home
Published: May 18, 2022