Estate Millwork for Designers and Decorators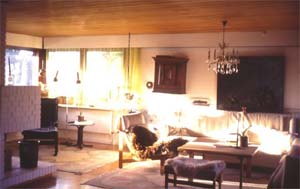 Millwork is permanent furniture for a house, and we are uniquely positioned to help designers and decorators specify completely custom millwork for special projects. We offer louvered doors, cabinetry, windows, wooden shutters, trim, grillwork, cornices and many other items.
We can faithfully reproduce designs from an existing structure for projects that extend, remodel or repair interiors. Because of the high degree of automation that we have, we are able to quickly work from you ideas, drawings and sketches to produce shop drawings, CAD files, and beautiful photorealistic renderings that can help you to communicate your vision to your clients.
In addition to superior and dedicated enthusiastic service, we can offer very competitive pricing and often times are able to discount for large projects. Our lead times, even for highly custom items such as wood shutters, are very respectable, and standard items can often ship within two to three weeks from acceptance.
Our work ranges from large projects such as hotel interiors, to small intimate projects such as a replacement cabinet door for an 18th century book case. We are anxious to take on your design challenges.