Your Guide To Choosing, Installing, and Maintaining Flat Panel Shutters
Published: January 30, 2023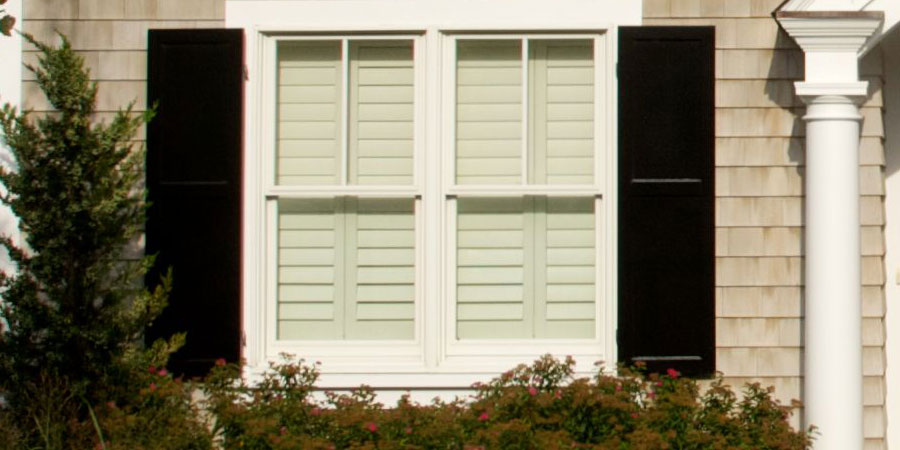 Flat panel shutters are a popular choice for homeowners and contractors alike, offering both aesthetic appeal and practical function. In this guide, we will explore the different types of flat panel shutters available on the market, the benefits of installing them in your home, and how to properly maintain them to ensure they last for years to come.
When choosing flat panel shutters, it's important to consider the different types available. Vinyl flat panel shutters are a cost-effective option that is easy to maintain and can withstand the elements but can look cheap and are usually thin and flimsy. Wood flat panel shutters offer a natural aesthetic and can be painted or stained to match the existing décor of your home. Composite flat panel shutters are a hybrid of wood and vinyl, offering the best of both worlds in terms of durability and appearance.
When deciding on a specific type of flat panel shutter, consider the material, size and shape, color and finish, and price. For example, if you live in a coastal area,  you will want to choose a hardwood like teak or cedar that can withstand the harsh elements. If you want the natural look and beauty of wood natural hardwood exterior shutters could be the perfect choice for you and your home.
Installing flat panel shutters can seem daunting, but with the right tools and instructions, it's a manageable task. You will need a drill, level, measuring tape, and the appropriate hardware for your specific shutters. First, measure and mark the window where you want to install the shutters. Next, install the brackets according to the manufacturer's instructions. Finally, attach the shutters to the brackets and adjust as needed.
Proper maintenance is key to ensuring your flat panel shutters last for years to come. Cleaning and dusting the shutters on a regular basis will help keep them looking like new. If you notice any repairs or touch-ups that need to be made, take care of them as soon as possible to prevent further damage. Protecting your shutters from weather damage is also important, and scheduling regular maintenance can ensure that everything is in good working order.
In conclusion, flat panel shutters are a great addition to any home, offering both aesthetic appeal and practical function. By considering the different types available, factors like material, size and shape, color and finish, and price, and following the step-by-step instructions for installation, you can ensure that your shutters are installed properly. Regular maintenance will keep your shutters looking great for years to come.
Build your new Custom Flat Panel Shutters and get a Free Instant Quote Today
Our state of the art designers allow you to design and build completely customized Flat Panel Shutters to fit your exact needs.
Questions or concerns contact us here or via 412.641.0177 .
Build an Instant Quote
Check Out Our Line of Flat Panel Shutters
Recently Published