Wooden Customized Replacement Cabinet Doors: The Best Way To Update Your Cabinets
Published: January 23, 2023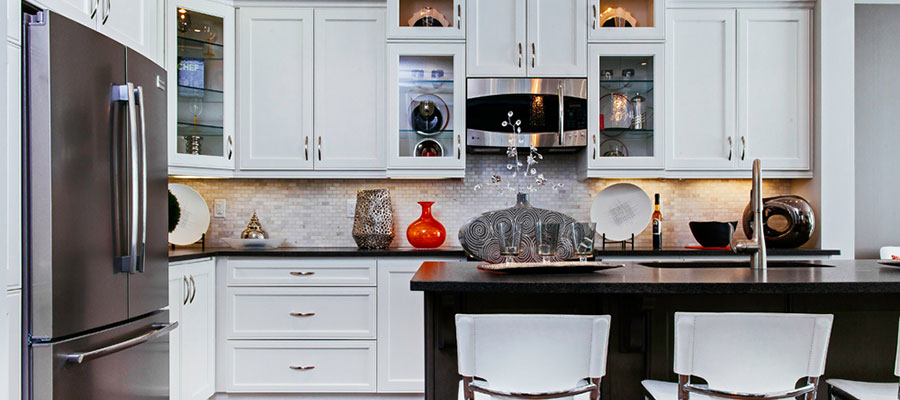 Are you tired of looking at the same old cabinets in your kitchen or bathroom? Do you want to give your space a fresh new look without breaking the bank? Look no further than wooden customized replacement cabinet doors! These doors offer a cost-effective and easy way to update the look of your cabinets and breathe new life into your home.
One of the greatest benefits of wooden customized replacement cabinet doors is their cost-effectiveness. A full kitchen remodel can be a costly and time-consuming process, but replacing the cabinet doors is a much simpler and more affordable solution. Not only will it save you money, but it can also be done in just a few hours. It is the perfect solution for those on a budget, who want to update their kitchen or bathroom without spending a lot of money.
Shop Replacement Cabinet Doors
Made from high-quality wood, these replacement doors are custom-made to fit your existing cabinets perfectly. They come in a variety of styles and finishes, allowing you to choose the perfect look for your space. Whether you want a sleek and modern look or a more traditional look, wooden customized replacement cabinet doors have you covered. The wood material is sturdy, resistant to warping and fading, so you don't have to worry about them breaking or wearing out quickly.
Not only do these replacement doors enhance the aesthetic of your cabinets, but they also increase the functionality and durability. New cabinet doors can improve the overall look and feel of the kitchen or bathroom, making it feel like a brand new space. The new doors also give your kitchen or bathroom a more spacious look and feel.
Installing the replacement doors is an easy DIY project that can be done in just a few hours. You don't need to hire a professional, and you can save even more money by doing it yourself. The process includes measuring and ordering the replacement doors, removing the old cabinet doors, installing the new replacement doors, and finishing and painting if desired.
Overall, wooden customized replacement cabinet doors are a great choice for those looking to update their cabinets without the expense and hassle of a full remodel. With their durability, versatility and affordability, it makes the best investment for your home.
In comparison to other options such as veneers or laminate, wooden customized replacement cabinet doors are the best solution in terms of durability and cost-effectiveness. They are easy to install and can be customized to match any interior design scheme. So, if you're looking to give your kitchen or bathroom a fresh new look, consider wooden customized replacement cabinet doors. They are the perfect solution for a quick and affordable update that will last for years to come.
Build your new Custom Louvered Cabinet Doors and get a Free Instant Quote Today
Our state of the art designers allow you to design and build completely customized Louvered Cabinet Doors to fit your exact needs.
Questions or concerns contact us here or via 412.641.0177 .
Build an Instant Quote
Check Out Our Line of Louvered Cabinet Doors
Recently Published