Why are Outdoor Wooden Shutters so Popular
Published: September 15, 2021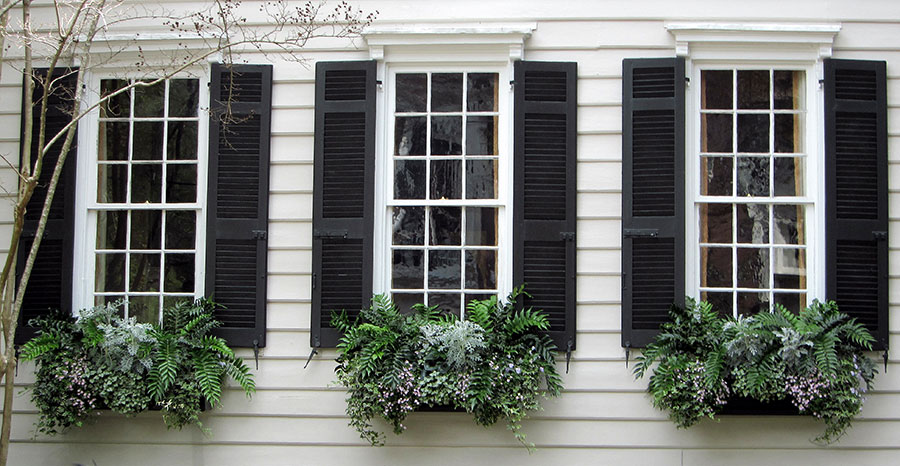 For centuries homes have had outdoor wooden shutters, these shutters not only protect the interior of your home from exterior elements but can transform the overall look of your home to make it look amazing.
Wood shutters were originally designed to be closed in front of the windows to protect the interior of your home from the exterior elements. From about the nineteenth century onwards outdoor house shutters are being used not only for their protective capabilities but for their decorative abilities. Since this time exterior house shutters have come a long way in terms of types, styles and the different types of finishes available to home owners.
Outdoor home shutters are considered to be the most classic of window coverings with their ease to operate and ability to add to the value of your home. These are just some of the reasons why today's homeowners love outdoor shutters.
Privacy & Security
There is no need to compromise your privacy or lifestyle when it comes to outdoor window shutters. Whether you live in the big city, the suburbs or the country wooden shutters can keep those passing by from gazing in. When you have wooden outdoor shutters installed on your home you can leave your windows open and pull the shutters closed to allow air to flow freely through the louvers of your wooden louvered shutters all while blocking those unwanted eyes from seeing inside.
Not only do the outdoor shutters on your home block prying eyes but they also limit the amount of sunlight that can enter your home. The louvers on wooden louvered shutters can block a majority of the suns UV rays while allowing some natural light pass through in turn keeping the room cooler during the summer.
Wooden shutters not only provide visual security but can to an extent provide physical security to your windows whether you are trying to add extra protection to your windows to keep out pests or protect your windows and home from nature. Outdoor wooden shutters have been used for years to protect homes during the harsh winters and to keep debris from busting through windows during tropical storms.
Aesthetically Pleasing
Curb appeal is everything when it comes to the exterior of your home, homeowners work hard to clean up the exteriors and make them stand out from the their neighbors. Outdoor shutters are available in several different types such as louvered, flat and raised panel, board & batten and a combination of louvered and panel shutters. Each of these styles can be custom configured to your needs whether it is the number of panels to louver size. Have a special finish in mind? It can most likely become reality as shutters can be finished in a clear coat to show the natural wood grain, a stain to tint the wood grain or a wide variety of paint colors.
Build your new Custom Louvered Shutters and get a Free Instant Quote Today
Our state of the art designers allow you to design and build completely customized Louvered Shutters to fit your exact needs.
Questions or concerns contact us here or via 412.641.0177 .
Build an Instant Quote
Get Started Designing Your New Wooden Shutters Today!

Arched Shutters

Board & Batten Shutters

Flat Panel Shutters
Check Out Our Line of Louvered Shutters

Recently Published
How To Find The Right Wooden Door For Your Home
Published: August 04, 2022
Exterior Wood Shutters And Doors Crafted With Minimal Environmental Impact
Published: July 29, 2022
Are Solid Wooden Back Doors Secure
Published: July 25, 2022
Put The Modern Touch On A Classic Sliding Barn Door
Published: July 08, 2022
Enhance Your Home With Wood Shutters
Published: July 01, 2022
Custom Front Doors
Published: June 16, 2022
Outdoor Kitchen Cabinet Doors
Published: June 08, 2022
Elegant Wine Cellar Doors
Published: June 01, 2022
What Makes Wood Doors Superior
Published: May 25, 2022
Beautiful Shutters For Your Traditional American Cape Cod Home
Published: May 18, 2022