What Is the Difference between Interior and Exterior Doors?
Published: October 28, 2021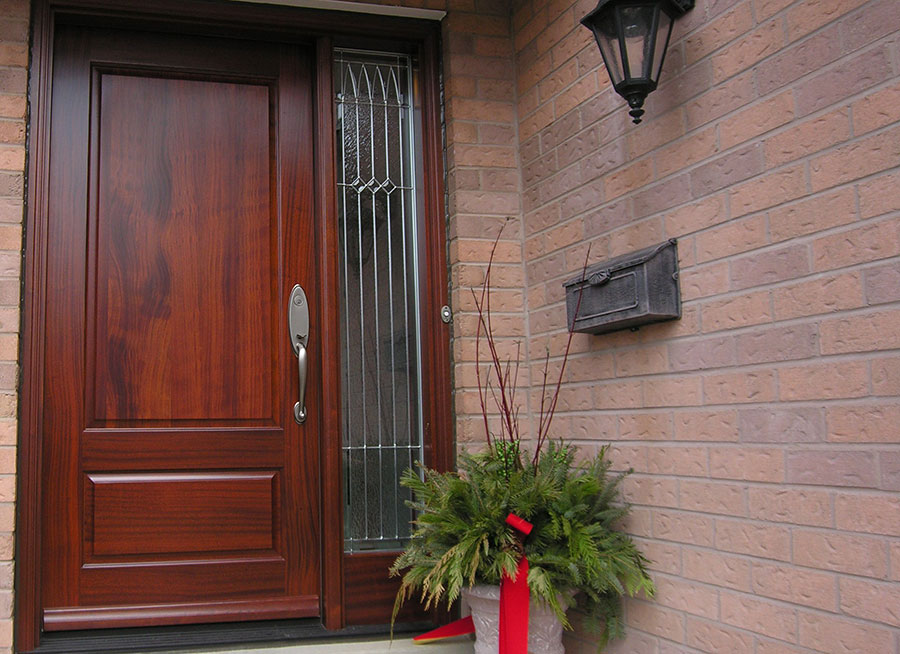 A door is an important mechanism designed for specific uses in certain situations. That is why choosing the proper door types for your home is an important decision. What makes an interior door different from an exterior door? We'll give you a hint; it's more than where they are located in your home. There are many differences between the two doors that even the most seasoned contractor can sometimes overlook. One door provides a barrier between rooms within your home and the other protects your home from the exterior elements.
Door differences
Interior and exterior doors can be similar in appearance to exterior doors but can also differ in some aspects.
Exterior doors
Functions as the main entrance to your home
Insulates your home from exterior elements and sound
Typically thicker and heavier than interior doors
Have more security features than their interior counterparts
Interior doors
Separates rooms inside your home
Usually thinner and lighter than exterior doors
Provides a sound barrier and has thermal properties to keep heat or cool air within a room
Material differences
While both interior and exterior doors can use the same wood types, some types may be better for different applications.
Interior doors
Can be a combo of wood and glass or just wood
Pretty much all hardwood species are suitable for interior applications
Can be stained or painted
Exterior doors
Thermal insulator between your home and the outside
Can be a combination of glass and wood or all wood.
Some hardwoods are better than others for exterior use where the doors exposed to the exterior elements
Thickness Differences
When it comes to interior and exterior doors; exterior doors are typically thicker than interior doors. Exterior doors are thicker to protect your home from exterior elements such as unwanted visitors and weather, the thicker exterior door provides better thermal and sound insulation over their thinner interior counterparts.
Build your new Custom Mission Doors and get a Free Instant Quote Today
Our state of the art designers allow you to design and build completely customized Mission Doors to fit your exact needs.
Questions or concerns contact us here or via 412.489.9148.
Build an Instant Quote
Get Started Designing Your New Solid Wood Doors Today!

Barn Doors

Custom Doors

Raised Panel Doors
Check Out Our Line of Mission Doors

Recently Published
Why Teak Boat Doors?
Published: January 07, 2022
Using Sliding Barn Doors In Your Home
Published: December 23, 2021
External Doors – Front And Back Exterior Wooden Doors
Published: December 06, 2021
Sapele Mahogany Doors And Shutters
Published: November 15, 2021
What Is A French Door?
Published: November 08, 2021
What Is The Difference Between Interior And Exterior Doors?
Published: October 28, 2021
The Appeal And Benefits Of Wooden Front Doors
Published: October 15, 2021
Choosing Your Interior Door Style
Published: September 29, 2021
Why Are Outdoor Wooden Shutters So Popular
Published: September 15, 2021
Choosing The Best Wood For Your Exterior Front Door
Published: September 03, 2021