What Are Louvered Doors and Why Are They So Popular?
Published: March 27, 2023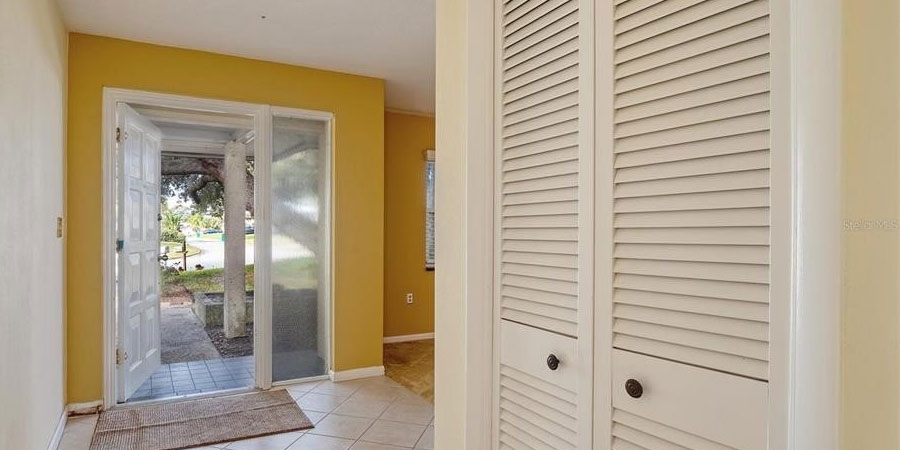 Louvered doors are a stylish and functional addition to any home. They are designed with slats or blades that allow air and light to pass through while providing privacy and noise reduction. Louvered doors have been around for centuries and have evolved over time to become a popular choice for modern homes. In this article, we will explore the history and benefits of louvered doors and why they continue to be a popular choice for homeowners today.
The History of Louvered Doors
Louvered doors have been used since the Middle Ages as a way to allow air to circulate while still providing privacy and security. They were used in churches, monasteries, and castles, and were made of wood or metal. Over time, louvered doors became more widespread, and their design evolved to incorporate movable blades that could be adjusted to control airflow.
Types of Louvered Doors
There are three main types of louvered doors: fixed, movable, and combination. Fixed louvered doors have slats that are permanently fixed in place, while movable louvered doors have slats that can be adjusted to control the amount of airflow. Combination louvered doors have both fixed and movable slats, offering greater flexibility.
The Benefits of Louvered Doors
One of the main benefits of louvered doors is improved air circulation. The slats allow air to circulate freely, which can help improve indoor air quality and reduce the risk of mold and mildew. Louvered doors also provide increased privacy while still allowing natural light to filter through. They also help reduce noise, making them a great choice for bedrooms, bathrooms, and other areas where noise reduction is important. Additionally, louvered doors are aesthetically pleasing and can add a touch of elegance to any room. They are also versatile and can be used in a variety of settings, from traditional to modern.
The Popularity of Louvered Doors
Louvered doors have become increasingly popular in recent years due to several factors. Contemporary design trends have embraced the open-concept style, which relies on natural light and airflow to create a spacious and inviting atmosphere. Louvered doors are perfect for this type of design as they provide the necessary airflow and privacy while still allowing natural light to filter through. Additionally, many people are becoming more aware of the importance of sustainable living and energy efficiency. Louvered doors are a great way to reduce energy costs by allowing natural ventilation to cool the home.
In conclusion, louvered doors are a versatile and stylish addition to any home. They provide improved air circulation, increased privacy, noise reduction, and aesthetic appeal. Their popularity continues to grow due to contemporary design trends and increased awareness of sustainable living. If you are looking for a functional and stylish way to add privacy and ventilation to your home, louvered doors are an excellent choice.
Build your new Custom Louvered Doors and get a Free Instant Quote Today
Our state of the art designers allow you to design and build completely customized Louvered Doors to fit your exact needs.
Questions or concerns contact us here or via 412.641.0177 .
Build an Instant Quote
Check Out Our Line of Louvered Doors
Recently Published