To Reface or Replace Cabinet Doors
Published: August 03, 2020
To reface or replace your kitchen cabinets, both can make a dramatic difference in the appearance of your kitchen. Replacing cabinets can be costly and time consuming while refacing your existing cabinets and drawer boxes can be a cost effective way to improve and update the look of your existing kitchen and make it look new without breaking the bank.
Once you've decided to replace your cabinet doors and drawer fronts you'll need to decide what style of new cabinet doors you want. Estate Millwork offers many different types and styles of replacement cabinet doors.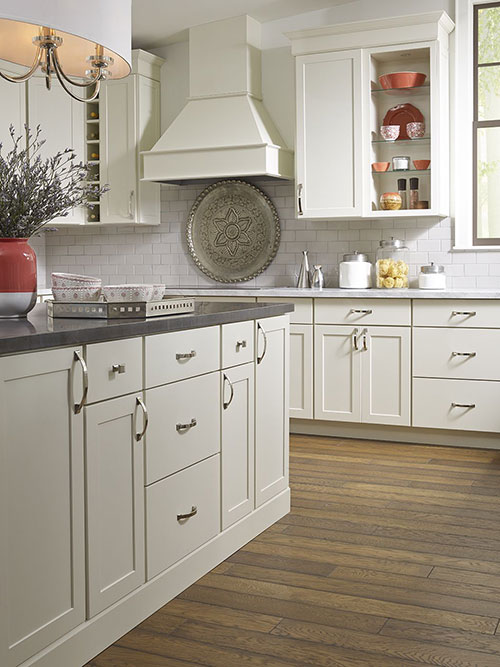 Louvered Cabinet Doors
Our louvered cabinet doors make up the Sonoma Line. Estate Millwork offers eight distinctive styles of louvered doors, and each option is fully customizable. Celebrate the birth of a newborn, or crown your new custom kitchen with these handsome cabinet doors.
Raised Panel Cabinet Doors
Estate Millwork's raised panel cabinet door collection, known as the Tuxedo Park line, includes eight panel arrangements. The raised panel cabinet door style is very customizable, and supports moulding and inlays well. Custom-cut wood selections can make these cabinet doors extra-special, too.
Flat Panel Cabinet Doors
Like the Sonoma line, the Philadelphia line of flat panel cabinet doors can be customized countless ways. Accent the recessed center panels with beveling or custom moulding work, or opt for special stains or wood cuts to highlight the beauty of natural teak. Each set of Estate Millwork flat panel cabinet doors is created from high-grade wood and assembled using quality mortise-and-tenon joinery.
Estate Millwork wood cabinet doors can accommodate a wide variety of customization options. We offer 25 different styles of cabinet doors, various carving and trim options, and several types of cabinet door hardware from which to choose. Wooden cabinet doors, when carefully measured and stained, complement bedrooms, master baths, dens, studies, recreation rooms, and kitchens or kitchenettes. Because Estate Millwork insists upon careful, handcrafted construction, the cabinet doors we offer our customers are heirloom-quality keepsakes.
Options for custom cabinet doors are endless. We can do mouldings, inlays, beveling work, or custom radius work. Some customers opt for special cuts of wood, including the wavy grained quarter-sawn cut; the marble-pattern crotch grain cut, and the wonderfully symmetrical book-matching cut.
Each set of cabinet doors we sell is assembled with mortise-and-tenon joinery. This precision-cut, peg-and-hole assembly method dates back to ancient Chinese civilizations, and is one of the most durable methods of furniture-making available today. Unlike competitors, we use no dowel rods or cheap adhesives in our cabinet doors. We also insist upon pure teak wood in our doors . nothing less. Veneer or particle board cabinet doors can.t stand the test of time like our cabinetry can
Installing your New Cabinet Doors
Replacing the doors involves removing the existing doors, any face framing that will not be refinished and hardware. Before installing the new cabinet doors you will want to make sure the exterior panels of the existing cabinet boxes matches your new cabinet doors. This can be accomplished with paint or stain.
Once your cabinet boxes are ready you can begin to install your new cabinet doors. First you will want to start by installing the hinges. Whether you are using the existing hinges or new ones you can most likely use the existing placement in the cabinet box and align new cabinet door accordingly. After your new wooden cabinet doors are hung you can now install the pulls. Choosing new pulls over using the existing can also make a dramatic difference.
Estate Millwork also offers replacement drawer fronts to match our custom cabinet doors. Any questions or if you need help please contact a representative at 1.866.322.0040 or sales@estatemillwork.com.
Build your new Custom Louvered Cabinet Doors and get a Free Instant Quote Today
Our state of the art designers allow you to design and build completely customized Louvered Cabinet Doors to fit your exact needs.
Questions or concerns contact us here or via 412.641.0177 .
Build an Instant Quote
Check Out Our Line of Louvered Cabinet Doors
Recently Published