Tips for a Successful Wooden Garden Planter
Published: July 27, 2020
Are you just starting out with a
wooden garden planter
? Yes, then here are some tips to help your planters look their best throughout the season as well as prepare for the colder months.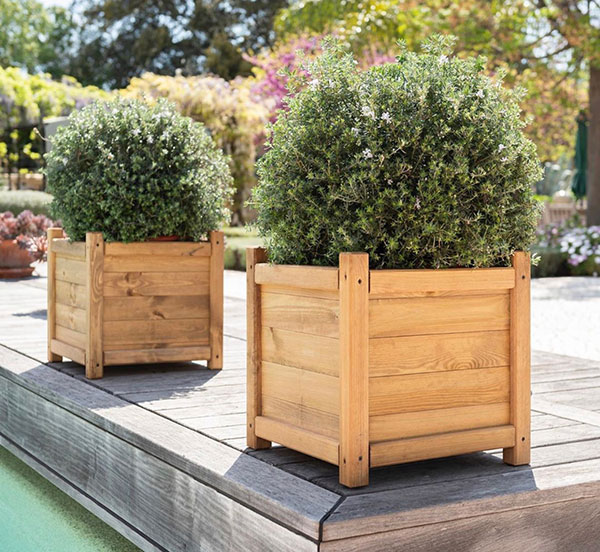 Water Often
The soil in planters dries out a lot quicker and needs watered at least once a day during the hot, sunny and dry months of the year. If you have planters that are drying out a lot quicker than others try pruning some back, remove a few plants, or move the planter to a less sunny location.
Fertilize on the Regular
With limited amount of soil in your planters to provide nutrients, your plants will require additional fertilizer throughout the growing season. Fertilizing is easy and can be done using pellets in the soil or using a liquid fertilizer during watering.
Maintaining Constant Blooms
To keep plants looking their best you should regularly prune any leggy stems back and remove any off colored foliage as well as spent blooms.
Plant for Every Season
With every season comes a new selection of plants, which gives you the opportunity to refresh your wooden planter with new vibrant flowers that do best in that particular season.
Build your new Custom and get a Free Instant Quote Today
Our state of the art designers allow you to design and build completely customized to fit your exact needs.
Questions or concerns contact us here or via 412.641.0177 .
Build an Instant Quote