The Appeal and Benefits of Wooden Front Doors
Published: October 15, 2021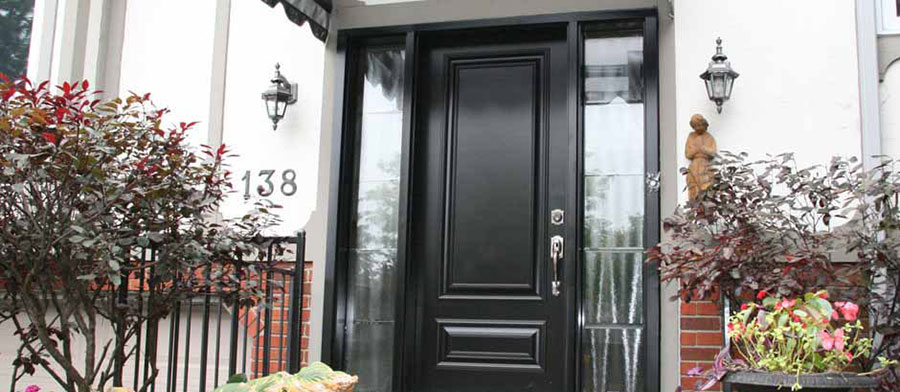 Wooden front doors have loads of appeal and benefits; however there are also some considerations to take into account. On their own wooden front doors have a rich sense of character and beauty that can be attributed to their natural wood grain. These doors are often stained rather than painted to bring out the beautiful appearance of the grain. Exterior wooden doors are a great way to make a stunning statement and give guests an idea of what awaits in your home's interior.
As previously noted the natural wood grain is one of the most attractive features of an exterior wooden door. Exterior wood doors much like furniture are available in a variety of different wood species to fit any space or design, whether you are looking for a modern and sleek teak door or a more traditional mahogany or oak there is a wood species for you. Unlike other materials wood can be crafted to have almost any special feature to make your door truly unique.
Not only can you fully customize the design of your door when it comes to panels, moulding and size but you can also finish it with a stain or any desired paint color. Solid wood doors have superior durability and insulation to not only help with security concerns but also thermal energy savings and noise reduction.
Build your new Custom Louvered Doors and get a Free Instant Quote Today
Our state of the art designers allow you to design and build completely customized Louvered Doors to fit your exact needs.
Questions or concerns contact us here or via 412.489.9148.
Build an Instant Quote
Get Started Designing Your New Solid Wood Doors Today!

Custom Doors

Raised Panel Doors

French Doors
Check Out Our Line of Louvered Doors

Recently Published
Sapele Mahogany Doors And Shutters
Published: November 15, 2021
What Is A French Door?
Published: November 08, 2021
What Is The Difference Between Interior And Exterior Doors?
Published: October 28, 2021
The Appeal And Benefits Of Wooden Front Doors
Published: October 15, 2021
Choosing Your Interior Door Style
Published: September 29, 2021
Why Are Outdoor Wooden Shutters So Popular
Published: September 15, 2021
Choosing The Best Wood For Your Exterior Front Door
Published: September 03, 2021
Custom Wood Doors -- Notes On Quality
Published: August 26, 2021
Different Types Of Closet Doors
Published: August 20, 2021
Choosing The Best Exterior Shutter Color
Published: August 13, 2021