Solid Hardwood Cabinet Doors In and Outside your Home
Published: April 18, 2022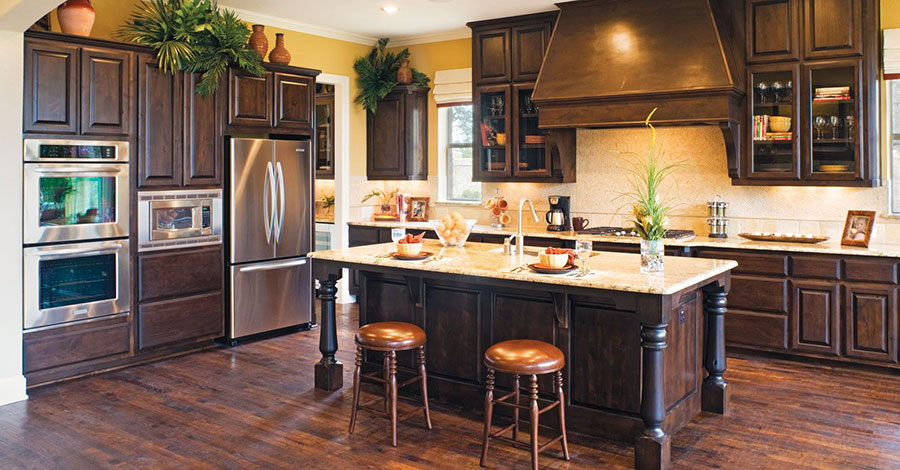 When it comes to the cabinets in your home it may come time to replace or reface and you will be faced with the question: do you get real hardwood or MDF. While the MDF may be the less expensive option it isn't necessarily the best. MDF or Medium Density Fiberboard is a man made material that is free of knots and other wood defining characteristics, while this can be considered good in some applications it also has its weaknesses, it is not as strong as natural wood, it can be extremely heavy and it will deteriorate when it gets wet. While MDF can be sealed and painted to make it more resistant to water damage this can be an expensive and tedious process as the cut edges require special attention to make sure they are sealed properly.
Why use Solid Wood
When it comes to wooden cabinet doors some wood species are better than others as well as more preferred by homeowners. If you are replacing cabinet doors in your kitchen and plan on staining them or applying a clear coat to bring out their natural beauty we recommend cherry, maple and oak woods as these woods all have a beautiful grain pattern and color that will pop in your kitchen. However if you are looking to get new wood cabinet doors but painting them instead of staining them, you can get away with a less expensive wood such as poplar. Now if you are looking for cabinet doors in a marine application we highly recommend teak as this will withstand the harsh conditions salt water offers. There are other woods that are good for exterior applications where salt water isn't involved, such as cedar, cypress and knotty alder.
Our beautiful wooden cabinet doors are manufactured using natural hardwoods using old time joinery so that they will last for years to come. Wooden cabinet doors have a natural beauty that can be accentuated with a stain or clear coat to bring out its natural grain and preserve it for years to come.
So Many Style to Choose From
Estate Millwork offers loads of different style options when it comes to solid wooden cabinet doors. Not sure of exactly what style cabinet doors you want in your home, check out our industry leading cabinet door designer and see what style will work best in your application.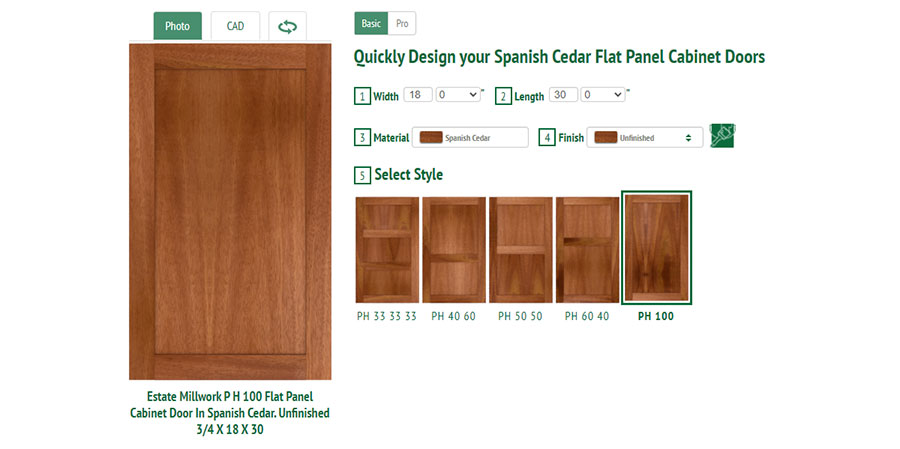 Shop Shaker Panel Cabinet Doors
Build your new Custom Louvered Cabinet Doors and get a Free Instant Quote Today
Our state of the art designers allow you to design and build completely customized Louvered Cabinet Doors to fit your exact needs.
Questions or concerns contact us here or via 412.641.0177 .
Build an Instant Quote
Get Started Designing Your New Wooden Cabinet Doors Today!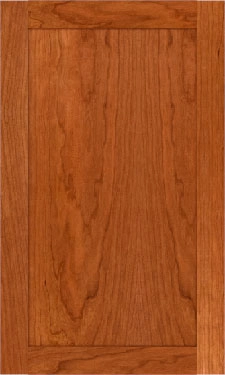 Flat Panel Cabinet Doors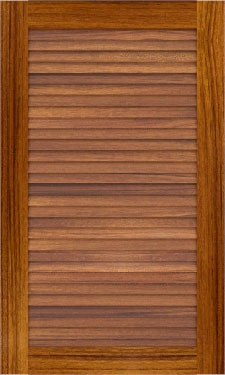 Louvered Cabinet Doors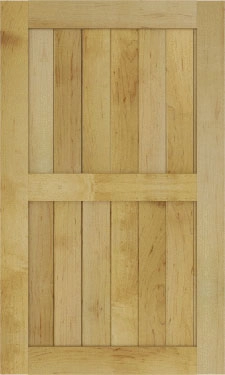 Beadboard Cabinet Doors
Check Out Our Line of Louvered Cabinet Doors

Recently Published
Beautiful Shutters For Your Traditional American Cape Cod Home
Published: May 18, 2022
Solid Hardwood Cabinet Doors In And Outside Your Home
Published: April 18, 2022
What Makes Wooden Exterior Shutters Superior
Published: April 11, 2022
French Patio Doors: Bringing The Beautiful Summer Weather Indoors
Published: April 04, 2022
Louvered Doors For A More Comfortable Enjoyable Summer
Published: March 25, 2022
Achieve That Rustic Look With Custom Wooden Shutters
Published: March 10, 2022
Interior Doors You'Ll Love
Published: March 07, 2022
Why Choose Wooden Exterior Doors
Published: January 28, 2022
Why Teak Boat Doors?
Published: January 07, 2022
Using Sliding Barn Doors In Your Home
Published: December 23, 2021