Put the Modern Touch on a Classic Sliding Barn Door
Published: July 08, 2022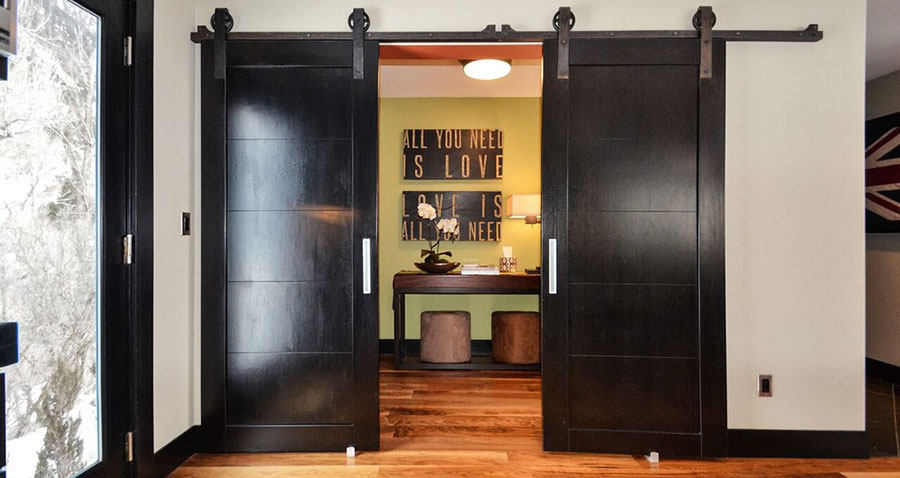 Barn doors are not just for barns anymore. From the countryside barns, these wide sliding doors have entered the house to become popular interior décor pieces. From cozy bedrooms to rustic home offices and perfect room dividers, barn-style doors are all the rage for homeowners.
The modern style is characterized by monochrome colors, straight architectural lines and furniture, minimal accessories, and raw, exposed material such as wood, leathers, metal, and stainless steel. Modern décor usually invokes a sense of simplicity and luxury at the same time. When coordinated with other decorative elements in a space, a sliding barn door adds a personal, unique touch to the environment and creates a cohesive design. Sliding door systems are an excellent solution for small spaces, and in most cases, barn doors are considerably easier to install than traditional swing doors. Sleek lines and a smooth finish make the modern barn door the perfect companion for modern design and architecture.
Why use Barn Doors Instead of Conventional Swinging Doors
Barn doors are a perfect option when space is limited and you don't want to give up valuable space for a traditional swinging door to open and close. Not only do modern sliding barn doors save space but they can also upgrade the look of every room they are in all while allowing you to add your personal touch. Replacing traditional swinging doors with barn doors that slide will make more efficient use of your space and highlight other architectural features.
Whether you are replacing a door on a closet, a smaller room or you are just trying to separate larger rooms in an open layout, you will find that barn doors will work in all of these situations and bring an elegant focal point to the room.
Build your new Custom Barn Doors and get a Free Instant Quote Today
Our state of the art designers allow you to design and build completely customized Barn Doors to fit your exact needs.
Questions or concerns contact us here or via 412.641.0177 .
Build an Instant Quote
Get Started Designing Your New Solid Wood Doors Today!

Barn Doors

Raised Panel Doors

Flat Panel Doors
Check Out Our Line of Barn Doors

Recently Published
How To Find The Right Wooden Door For Your Home
Published: August 04, 2022
Exterior Wood Shutters And Doors Crafted With Minimal Environmental Impact
Published: July 29, 2022
Are Solid Wooden Back Doors Secure
Published: July 25, 2022
Put The Modern Touch On A Classic Sliding Barn Door
Published: July 08, 2022
Enhance Your Home With Wood Shutters
Published: July 01, 2022
Custom Front Doors
Published: June 16, 2022
Outdoor Kitchen Cabinet Doors
Published: June 08, 2022
Elegant Wine Cellar Doors
Published: June 01, 2022
What Makes Wood Doors Superior
Published: May 25, 2022
Beautiful Shutters For Your Traditional American Cape Cod Home
Published: May 18, 2022