Louvered Doors for a More Comfortable Enjoyable Summer
Published: March 25, 2022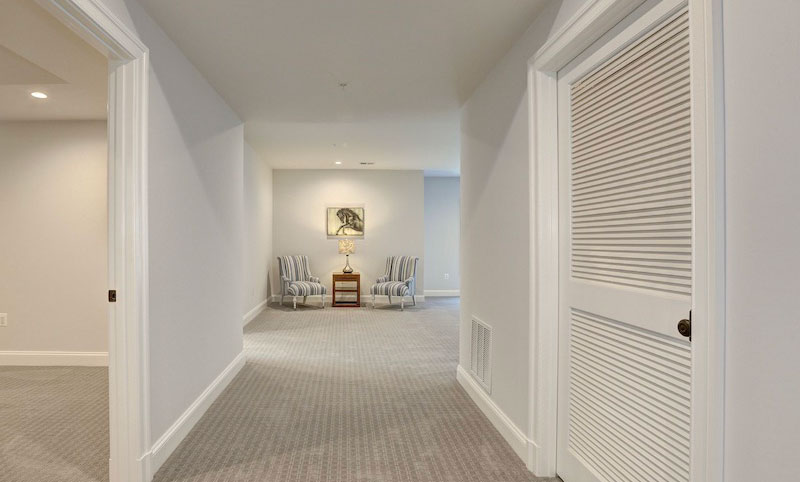 When it comes to finding a great look for your home that is both appealing and functional, you can't ignore interior louvered doors. Historically used in bi-fold applications in places like closets or to hide your furnace, louver doors are beginning to be used in other home applications. Whether you are looking for a door to accent your home's decor or a door that will help improve air movement in your home, wooden louvered doors will not disappoint.
Superior Air Flow
Due to their design interior wooden louvered doors provide excellent air flow between the rooms or areas they are sectioning off. The great thing about louver doors is that because of the louvers, warm and cool air can freely flow between rooms when the door is closed. For spaces like closets this is nice so your clothes aren't surrounded by stale air, and when used as bedroom doors the louvers can bring comfort and cost savings as the cool and warm air can easily pass through the door. With this improved air flow brings better ventilation. Do you have a damp room like a mud room or a finished basement, wood louvered doors can cut down on the moisture by allowing air to flow freely through the space.
Build your new Custom Louvered Doors and get a Free Instant Quote Today
Our state of the art designers allow you to design and build completely customized Louvered Doors to fit your exact needs.
Questions or concerns contact us here or via 412.641.0177 .
Build an Instant Quote
Get Started Designing Your New Solid Wood Doors Today!

Mission Doors

Louvered Doors

Raised Panel Doors
Check Out Our Line of Louvered Doors

Recently Published
Beautiful Shutters For Your Traditional American Cape Cod Home
Published: May 18, 2022
Solid Hardwood Cabinet Doors In And Outside Your Home
Published: April 18, 2022
What Makes Wooden Exterior Shutters Superior
Published: April 11, 2022
French Patio Doors: Bringing The Beautiful Summer Weather Indoors
Published: April 04, 2022
Louvered Doors For A More Comfortable Enjoyable Summer
Published: March 25, 2022
Achieve That Rustic Look With Custom Wooden Shutters
Published: March 10, 2022
Interior Doors You'Ll Love
Published: March 07, 2022
Why Choose Wooden Exterior Doors
Published: January 28, 2022
Why Teak Boat Doors?
Published: January 07, 2022
Using Sliding Barn Doors In Your Home
Published: December 23, 2021