How To Find the Right Wooden Door For Your Home
Published: August 04, 2022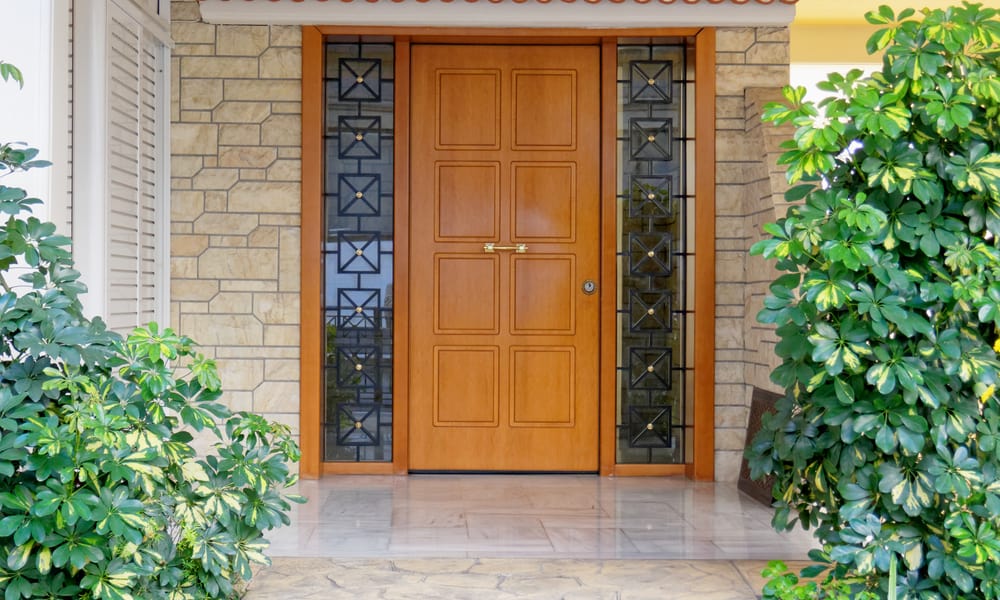 Everyone loves a good wooden door. Not only do they add warmth, character, and charm to any home, but they can also help you express your personal style. Whether you're looking for a rustic feel in your country home or something a little more modern in your loft apartment, there's a door that will suit your home perfectly. If you're on the hunt for the perfect wooden door for your home, we have all the insider tips you need to know. From designing the layout of your space to choosing the right material for your needs, our guide will help you choose wisely next time you're browsing doors.
Decide on the Right Material for Your Needs
There are many different types of door materials to choose from. If you're not sure which type of door best suits your needs, it's important to do your research first. Wooden doors in particular are a popular option thanks to their charm, durability, and versatility. You can choose from an array of different types of wood too, from pine to walnut and more.
Hardwood vs Softwood
If you're interested in wooden doors, one of the first things you need to decide is between hardwood or softwood. Softwood is less durable, more prone to scratching and denting, and also less stable in extreme weather conditions. Hardwood, on the other hand, is more durable and stable, making it a better choice if you live in a particularly humid area.
Exterior vs Interior
You also need to decide whether you want an exterior or interior door. Exterior doors are designed to withstand the elements, while interior doors are designed to keep the elements out but also avoid collecting moisture and rotting like exterior doors do. If you live in a humid climate, it's better to go with an interior door to avoid adding moisture to your home.
Know Your Door Measurements
The first thing to do before shopping for a new door is to measure the space you want to install it in. It's important to get the measurements exactly right so you can find a door that fits seamlessly with your current interior and avoids any major alterations. The width of the door, including any trim, needs to be at least six inches less than the width of the doorframe. The height of the door frame needs to be at least three inches above the top of the threshold.
Consider What's Already in Your Home
Before you even start shopping for a new door, you should take into consideration what's already in your home. For example, if you have high ceilings and large windows, you may want to consider a door with thicker stiles or decorative panels, or opt for something a little less imposing that won't overpower your space. Similarly, if you have a very traditional home, you may want to avoid choosing something that's too modern or contemporary, as this may stand out too much and clash with the rest of your home.
How to Shop for a Wooden Door
When shopping for a new door, you should always remember that it's a long-term investment. This means that you should put just as much thought into choosing a new door as you would with a major renovation. You should have a good idea of what you want your door to look like before you start shopping. This will help you to narrow down your options, and make it easier to find a door that fits your specific needs. First, decide whether you want a new wooden door or a used one. New doors are typically more expensive, but they also offer a lot more versatility. Used doors, on the other hand, are cheaper, but they may need to be restored or refinished to make them look brand new. Next, decide what type of door you want. There are so many different types of door materials to choose from, so it's important to figure out what's best for your needs. Finally, take your measurements and start shopping! With these tips and tricks, you'll be able to find the perfect wooden door for your home in no time.
Doors are the first thing people notice when they walk into your home, so it's important to choose the right one. Wooden doors are a timeless classic that will never go out of style, and they can be found in a variety of different materials and designs to suit every style and taste. Whatever style you're after, an old-fashioned wooden door is sure to add a touch of charm and character to any home. Wooden doors also offer better insulation than other materials, and they have the added benefit of being great at blocking out sound too.
Build your new Custom Doors and get a Free Instant Quote Today
Our state of the art designers allow you to design and build completely customized Custom Doors to fit your exact needs.
Questions or concerns contact us here or via 412.641.0177 .
Build an Instant Quote
Get Started Designing Your New Solid Wood Doors Today!

Mission Doors

Raised Panel Doors

Louvered Doors
Check Out Our Line of Custom Doors

Recently Published
How To Find The Right Wooden Door For Your Home
Published: August 04, 2022
Exterior Wood Shutters And Doors Crafted With Minimal Environmental Impact
Published: July 29, 2022
Are Solid Wooden Back Doors Secure
Published: July 25, 2022
Put The Modern Touch On A Classic Sliding Barn Door
Published: July 08, 2022
Enhance Your Home With Wood Shutters
Published: July 01, 2022
Custom Front Doors
Published: June 16, 2022
Outdoor Kitchen Cabinet Doors
Published: June 08, 2022
Elegant Wine Cellar Doors
Published: June 01, 2022
What Makes Wood Doors Superior
Published: May 25, 2022
Beautiful Shutters For Your Traditional American Cape Cod Home
Published: May 18, 2022