Custom Raised Panel Shutters That Will Last A Lifetime
Published: March 13, 2023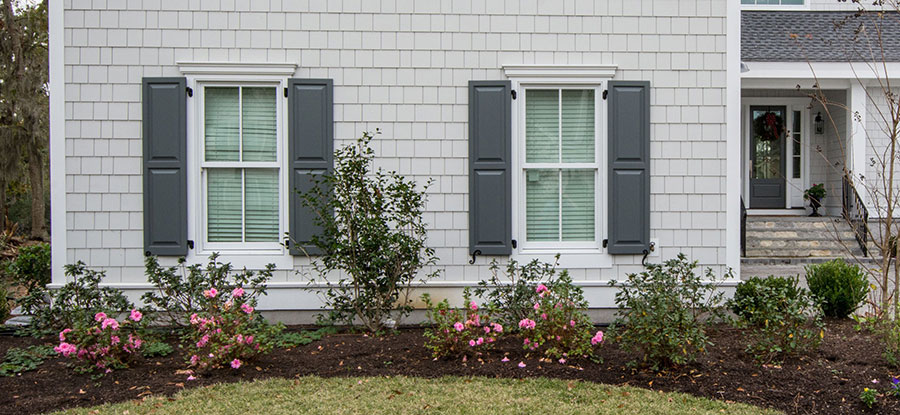 Adding custom raised panel shutters to your home can provide more than just aesthetic appeal. They offer protection from the elements, energy efficiency, and added value to your home. This post will cover the benefits of custom raised panel shutters and what you need to consider when choosing and installing them.
Design and Materials
Custom raised panel shutters come in a variety of styles, including traditional, modern, and contemporary. The style you choose will depend on the overall aesthetic of your home. Materials commonly used in custom raised panel shutters are wood and composite. Wood shutters offer a natural look, while composite shutters are more durable and require less maintenance. When choosing your material, consider the climate in your area and the level of maintenance you are willing to undertake.
Functionality
Custom raised panel shutters can be either operational or non-operational. Operational shutters can be opened and closed, while non-operational shutters are stationary. Both types provide protection from the elements, but operational shutters offer an additional layer of security. Shutters also help insulate your home, keeping it cooler in the summer and warmer in the winter. This can lead to a reduction in energy costs.
Customization and Installation
Custom raised panel shutters can be customized to fit your home's specific needs. They come in a variety of sizes, colors, and finishes, allowing you to choose the perfect match for your home. When measuring for installation, it's important to ensure the shutters fit snugly against your home's exterior. A professional installer can take the necessary measurements and ensure proper installation. To maintain the shutters' longevity, regular cleaning and maintenance is necessary.
Cost and Value
Custom raised panel shutters vary in cost depending on the materials and customization options. While they may be more expensive than off-the-shelf shutters, the investment can pay off in the long run. Not only do they add value to your home, but they also offer energy savings and protection from the elements.
In conclusion, custom raised panel shutters are a wise investment for any homeowner looking to enhance their home's beauty and functionality. They are customizable, durable, and offer a wide range of benefits that will last a lifetime. When choosing custom raised panel shutters, consider the style, material, and installation process to ensure a perfect fit for your home. With proper care and maintenance, these shutters will provide value and protection for years to come.
Build your new Custom Raised Panel Shutters and get a Free Instant Quote Today
Our state of the art designers allow you to design and build completely customized Raised Panel Shutters to fit your exact needs.
Questions or concerns contact us here or via 412.641.0177 .
Build an Instant Quote
Check Out Our Line of Raised Panel Shutters
Recently Published