Choosing the Best Exterior Shutter Color
Published: August 13, 2021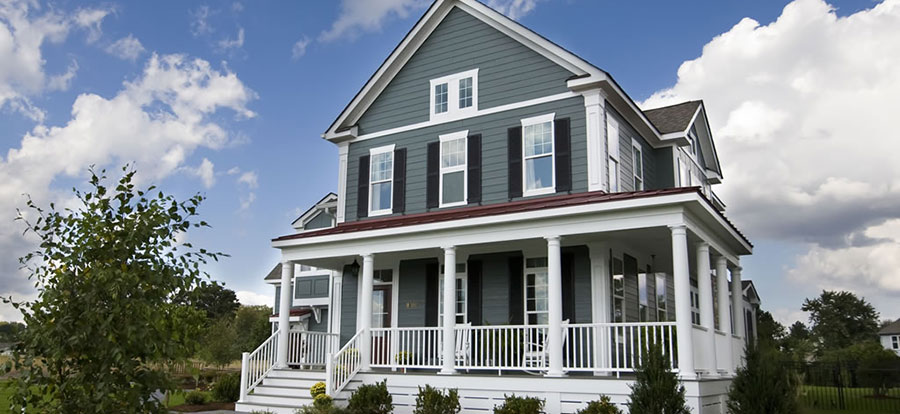 When you are considering adding wood shutters to your home or replacing existing shutters, one of the most important decisions to be made is what color your finished shutters will be. Every color will create a different look and feel to the exterior of your home. Choosing your shutter color or accent color is probably the most important choice when it comes to making your home pop and stand out from the other homes around you.
What color is most popular?
When it comes to painting exterior shutters the most popular color is black. Black shutters are stately, universally appealing and fit with almost any home exterior. Having black shutters on your home will add definition, elegance and make your windows appear larger.
Other Color Options
Probably the second most popular shutter color behind black is white exterior shutters, with their timelessness and broad array of complementary colors; white shutters in particular will make windows appear larger.
Gray Shutters
Modern yet classic, gray wood shutters can be installed on a wide variety of homes. Gray exterior shutters have a distinct updated feel without being overly trendy; these shutters play nicely with loads of colors from lighter neutrals to the darker colors of brick and stone.
Blue Shutters
Blue exterior shutters are charming and serene, and much like blue jeans these shutters can pair with almost anything. Lighter blues look great along with dark grays and shades of white.
Earth Tone Shutters
Clean and earthy, natural wood or shades of olive and tan are very versatile. Similar to white shutters the lighter colors have the ability to make their respective windows appear larger without the stark contrast of white. Earth tone shutters pair well with other earth tones like deep greens, shades of brown and olive colors.
Build your new Custom Louvered Shutters and get a Free Instant Quote Today
Our state of the art designers allow you to design and build completely customized Louvered Shutters to fit your exact needs.
Questions or concerns contact us here or via 412.641.0177 .
Build an Instant Quote
Get Started Designing Your New Wooden Shutters Today!

Raised Panel Shutters

Flat Panel Shutters

Arched Shutters
Check Out Our Line of Louvered Shutters

Recently Published
How To Find The Right Wooden Door For Your Home
Published: August 04, 2022
Exterior Wood Shutters And Doors Crafted With Minimal Environmental Impact
Published: July 29, 2022
Are Solid Wooden Back Doors Secure
Published: July 25, 2022
Put The Modern Touch On A Classic Sliding Barn Door
Published: July 08, 2022
Enhance Your Home With Wood Shutters
Published: July 01, 2022
Custom Front Doors
Published: June 16, 2022
Outdoor Kitchen Cabinet Doors
Published: June 08, 2022
Elegant Wine Cellar Doors
Published: June 01, 2022
What Makes Wood Doors Superior
Published: May 25, 2022
Beautiful Shutters For Your Traditional American Cape Cod Home
Published: May 18, 2022