Choosing Raised Panel Doors for Better Home Value
Published: April 07, 2023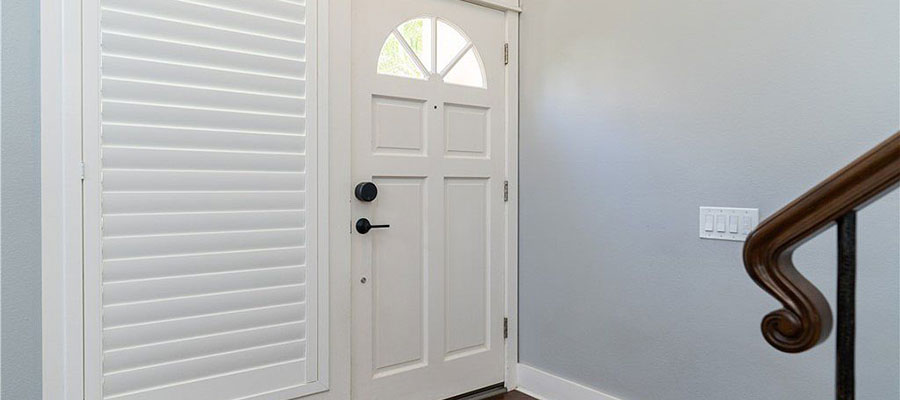 Your home is one of the biggest investments you'll make in your lifetime, so it's important to keep it in excellent condition. When it comes to home improvement projects, one of the easiest ways to enhance the value of your home is to upgrade your interior doors. In this post, we'll discuss why choosing raised panel doors can be a great investment and how to choose the right doors for your home.
Advantages of Raised Panel Doors
Raised panel doors are known for their elegant design and timeless appeal. They offer several advantages that make them a popular choice for homeowners looking to enhance their home's value:
Aesthetic appeal: Raised panel doors add a touch of sophistication and elegance to any room. They come in a variety of styles and finishes, making it easy to find the perfect match for your home's décor.
Durability and Strength: Raised panel doors are made of quality materials and crafted with expertise, making them strong and durable. They can withstand wear and tear, ensuring that they last for many years.
Energy Efficiency: Raised panel doors have insulation properties that help keep your home warm in the winter and cool in the summer. This can help reduce your heating and cooling costs, making them an eco-friendly choice.
Factors to Consider when Choosing Raised Panel Doors
Choosing the right raised panel doors for your home requires careful consideration of several factors:
Material: Raised panel doors are available in a variety of materials, including wood, MDF, fiberglass, and steel. Each material has its own advantages and disadvantages, so it's important to choose the one that best suits your needs.
Style: Raised panel doors come in traditional, contemporary, and rustic styles, so you can choose the one that best complements your home's overall design.
Color and Finish: Raised panel doors can be painted, stained, or left natural to showcase the wood grain. The color and finish you choose can greatly impact the look and feel of your home, so it's important to choose carefully.
Installation and Maintenance of Raised Panel Doors
Proper installation and maintenance are essential to ensure that your raised panel doors look and function their best for many years. Here are a few tips to keep in mind:
Hiring a Professional Installer: While DIY installation is possible, it's often best to hire a professional installer who has the experience and expertise to ensure a flawless installation.
Care and Maintenance: Regular cleaning, inspections, and repairs can help keep your raised panel doors looking and functioning their best. It's also important to protect them from the elements, such as direct sunlight and moisture, to prevent warping or damage.
Choosing raised panel doors is a great investment that can enhance the value and appeal of your home. When selecting the right doors, consider the material, style, color, and finish that best suits your needs. And, once installed, proper maintenance and care can help ensure that your raised panel doors look and function their best for many years to come.
Build your new Custom Raised Panel Doors and get a Free Instant Quote Today
Our state of the art designers allow you to design and build completely customized Raised Panel Doors to fit your exact needs.
Questions or concerns contact us here or via 412.641.0177 .
Build an Instant Quote
Check Out Our Line of Raised Panel Doors

Recently Published
Longing For A Warm And Cozy Home? Try Home Decorating With Barn Doors
Published: May 26, 2023
The Wooden Flat Panel Doors That You Can Use For Exterior Purpose
Published: May 11, 2023
What Louvered Shutters Can Do For You
Published: May 02, 2023
French Doors Improve The Ambiance Of A Home
Published: April 18, 2023
Choosing Raised Panel Doors For Better Home Value
Published: April 07, 2023
What Are Louvered Doors And Why Are They So Popular?
Published: March 27, 2023
7 Reasons You Will LOVE Pocket Doors
Published: March 22, 2023
Bahama Shutters - The Best Way To Your Dream Windows
Published: March 15, 2023
Custom Raised Panel Shutters That Will Last A Lifetime
Published: March 13, 2023
How Custom Wood Doors Can Improve The Look Of Your Home
Published: March 10, 2023