Build Your Dream House: Custom Bifold Doors Can Complete a Room
Published: January 12, 2023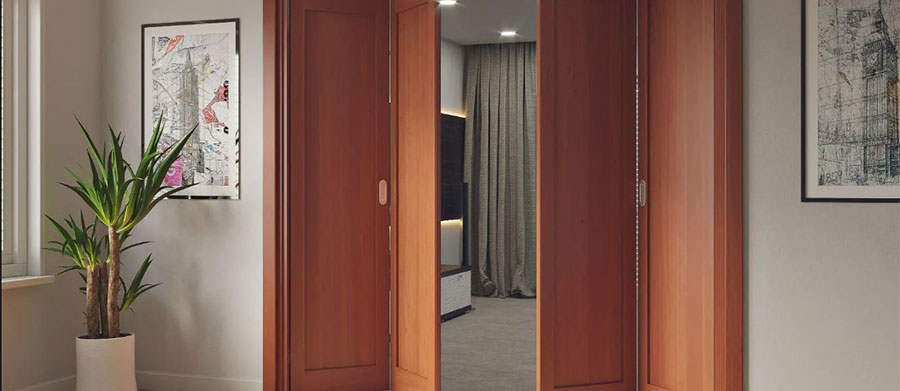 Building a dream house is an exciting journey filled with endless possibilities. As you plan and design each room, you want everything to be just right, from the paint color on the walls to the type of flooring. One detail that often gets overlooked is the choice of door. But selecting the right door can have a big impact on the overall look and feel of a room. And that's where custom bifold doors come in, they can complete any room in your dream house. By providing both style and functionality, custom bifold doors add the perfect finishing touch to your new home.
With so many choices to make, it can be hard to know where to start. One way to add a unique touch to your new home is by incorporating custom bifold doors. These versatile doors offer a variety of benefits that can improve both the functionality and aesthetic appeal of any room.
One of the biggest benefits of custom bifold doors is their space-saving design. Unlike traditional hinged doors, which swing open and take up valuable floor space, bifold doors fold against the wall when open. This makes them a great option for small rooms where every square inch counts.
Custom bifold doors can also be designed to fit your specific needs and preferences. For example, you can incorporate built-in blinds for added privacy, or add a pass-through feature for easy access to outdoor spaces. This added functionality can make any room in your home more convenient and practical to use.
In addition to the practical benefits, custom bifold doors can also add a touch of elegance and sophistication to any room. They can be designed to match the style and decor of your home, and can be made from a variety of hardwoods such as poplar, maple, mahogany and teak. This allows you to create a look that is unique to your home and that complements the overall aesthetic.
When choosing custom bifold doors for your home, it's important to consider the size and layout of the room. You'll want to choose doors that will fit the space and complement the layout. You'll also want to consider the material of the door, as each one has its own unique look and feel. Finally, consider the hardware that will be used to hang the door as it will affect the overall aesthetic and functionality of the doors.
In conclusion, incorporating custom bifold doors can add a unique touch and improved functionality to any room in your dream home. They are perfect for small spaces because of their space saving design, they offer improved functionality and they increase the aesthetic appeal of a room. If you're building a dream home, consider incorporating custom bifold doors into your plans to make the space truly unique. And always remember to choose materials, sizes and hardware that will complement the room.
Build your new Custom Doors and get a Free Instant Quote Today
Our state of the art designers allow you to design and build completely customized Custom Doors to fit your exact needs.
Questions or concerns contact us here or via 412.641.0177 .
Build an Instant Quote
Check Out Our Line of Custom Doors
Recently Published