Bahama Shutters - The Best Way To Your Dream Windows
Published: March 15, 2023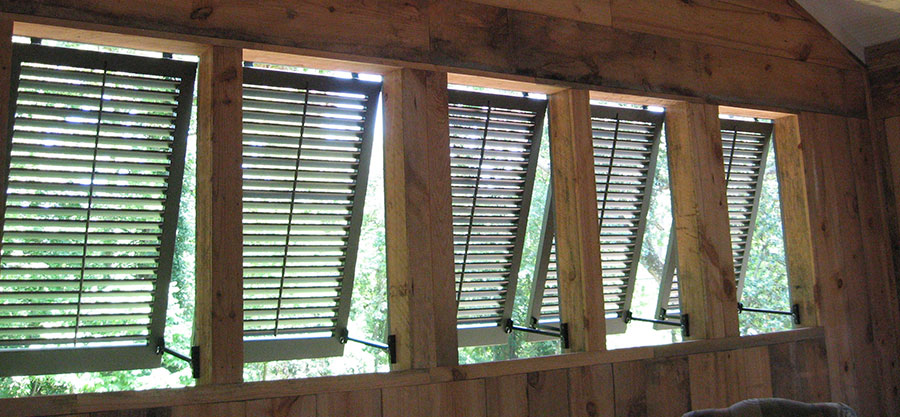 Are you tired of worrying about your windows during hurricane season? Are you looking for a stylish and practical way to protect your windows while also adding a touch of elegance to your home's exterior? Look no further than Bahama shutters! These shutters, also known as Bermuda shutters, are a popular choice for homeowners in coastal regions due to their durability, functionality, and aesthetic appeal.
Durability of Bahama Shutters
Bahama shutters are made of durable materials such as aluminum and composite wood, making them sturdy and able to withstand harsh weather conditions. They are designed to provide protection from hurricanes, storms, and strong winds. This makes them an ideal choice for homeowners living in coastal areas.
Functionality of Bahama Shutters
Apart from their durability, Bahama shutters also offer functionality. They allow homeowners to regulate the amount of light and ventilation entering their homes. With Bahama shutters, you can keep your windows open while enjoying the breeze and sunlight without compromising on privacy and security. They also provide protection from the sun's rays, helping to keep your home cooler in summer.
Aesthetic Appeal of Bahama Shutters
Bahama shutters are not just functional but also aesthetically pleasing. They come in a variety of colors and styles, making it easy for homeowners to find a design that complements their home's exterior. Bahama shutters can add character and personality to any home, increasing its curb appeal.
Installation and Maintenance of Bahama Shutters
Bahama shutters are best installed by professionals to ensure they are installed correctly and function efficiently. Once installed, Bahama shutters require little maintenance. Regular cleaning with soap and water is enough to keep them looking new. Although Bahama shutters may cost more than other hurricane protection options, the investment is worth it in the long run.
In conclusion, Bahama shutters are the best way to achieve your dream windows. They are durable, functional, and aesthetically pleasing, making them the perfect choice for homeowners in coastal areas. They provide protection from harsh weather conditions, while also adding value to your home. With Bahama shutters, you can enjoy the benefits of natural light and ventilation while maintaining privacy and security. If you're looking for a practical and stylish way to protect your windows, Bahama shutters are the way to go!
Build your new Custom Bahama Shutters and get a Free Instant Quote Today
Our state of the art designers allow you to design and build completely customized Bahama Shutters to fit your exact needs.
Questions or concerns contact us here or via 412.641.0177 .
Build an Instant Quote
Check Out Our Line of Bahama Shutters
Recently Published