Are Solid Wooden Back Doors Secure
Published: July 25, 2022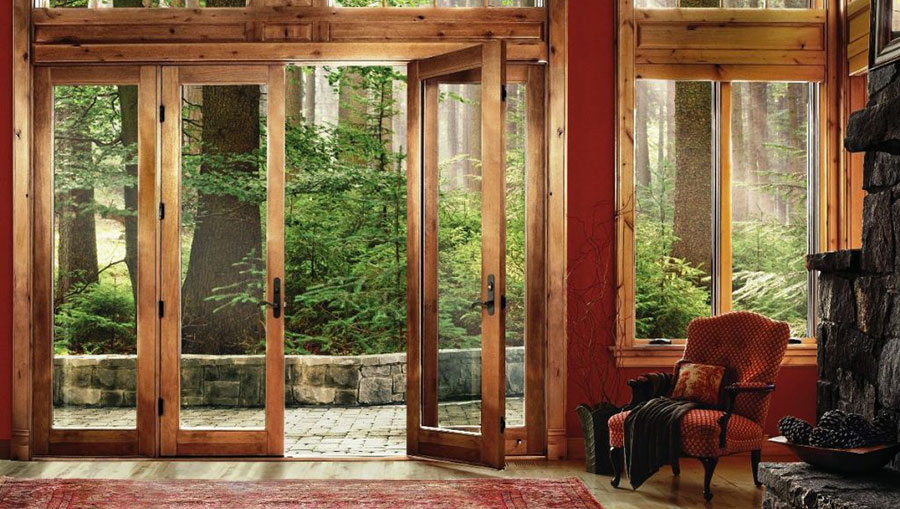 When it comes to improving your home, especially for aesthetic or security purposes, many homeowners will focus their efforts on a new front door, without really considering the back door. After all, the front door is the first thing guests will see and the main focal point of your home and the main entrance to your home.
With many different styles and designs available across composite and wooden doors; a new front door is a great way to add a unique personal stamp to your home, and help it stand out from your neighbors.
However, because front doors are so visible potential intruders will often turn to the back door for a discrete way to enter your home. If your back door is particularly unloved and in need of replacing, it can provide easy access without causing much disruption or raising any suspicion to neighbors. So while a new strong front door is a positive step to make, you can't overlook the importance of a durable back door.
Are Wooden Back Doors a Viable Option?
While composite doors have grown in popularity over the past decade, wooden doors have been proving their worth in weight for generations. The inherent strength and durability of hardwood has made it a reliable and long-lasting choice for both interior and exterior doors.
With proper care throughout its lifetime a wooden exterior door can last for over 100 years. As a material, wood is incredibly dense, making wooden doors exceptionally solid. This not only helps to prevent any attempts to force them open but means any possible intruders cannot quietly drill or cut through the door.
It is also important to remember that many of the best performing composite doors use wood as their core material for added strength and security. So, when you combine these qualities, along with a high-specification multi-point door lock, timber presents a truly viable option for a secure back door.
No Compromise Necessary
For those homeowners with more traditional properties, or those with existing wooden windows and doors. There's no need to compromise on those authentic wood aesthetics when it comes to replacing your back door.
Instead, you can choose from an extensive range of solid doors or French doors if you're looking to maximize access to outside spaces. There are plenty of ways to create something unique with a variety of glass and furniture options too. If in a few years you feel it's time to mix things up, you can easily refinish the door to give it a fresh new look.
Build your new Custom Louvered Doors and get a Free Instant Quote Today
Our state of the art designers allow you to design and build completely customized Louvered Doors to fit your exact needs.
Questions or concerns contact us here or via 412.641.0177 .
Build an Instant Quote
Get Started Designing Your New Solid Wood Doors Today!

Flat Panel Doors

Custom Doors

Louvered Doors
Check Out Our Line of Louvered Doors

Recently Published
How To Find The Right Wooden Door For Your Home
Published: August 04, 2022
Exterior Wood Shutters And Doors Crafted With Minimal Environmental Impact
Published: July 29, 2022
Are Solid Wooden Back Doors Secure
Published: July 25, 2022
Put The Modern Touch On A Classic Sliding Barn Door
Published: July 08, 2022
Enhance Your Home With Wood Shutters
Published: July 01, 2022
Custom Front Doors
Published: June 16, 2022
Outdoor Kitchen Cabinet Doors
Published: June 08, 2022
Elegant Wine Cellar Doors
Published: June 01, 2022
What Makes Wood Doors Superior
Published: May 25, 2022
Beautiful Shutters For Your Traditional American Cape Cod Home
Published: May 18, 2022