Arched Shutters Can Make Even The Plainest House Look Better
Published: September 29, 2023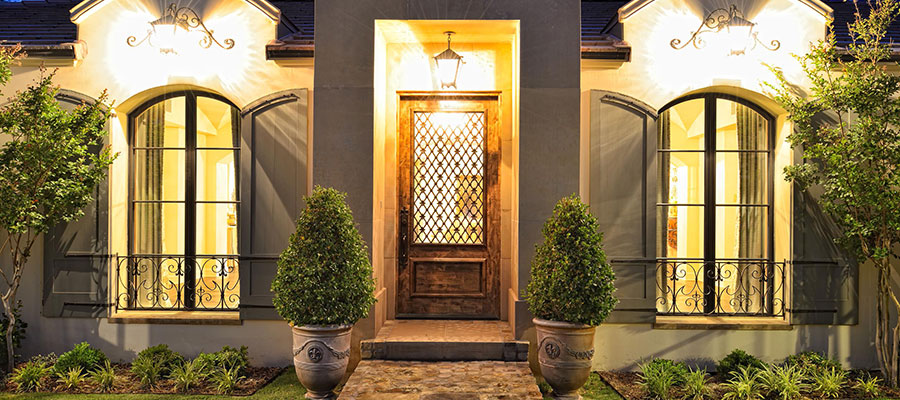 When it comes to home design, the devil is in the details. Every element, from the roof tiles to the window frames, plays a role in shaping the overall aesthetic of your house. One often-overlooked detail that can make a significant impact on your home's appearance is arched shutters. These elegant window treatments have the power to transform even the simplest of houses into visually stunning works of architectural beauty. In this article, we will explore the world of arched shutters and how they can elevate the curb appeal of any home.
The Role of Shutters in Home Design
Shutters have a long and storied history in architecture. Originally designed for functional purposes such as controlling light, ensuring privacy, and regulating ventilation, shutters quickly became an integral part of exterior home design. Over time, they evolved into decorative elements that could enhance a house's aesthetics.
Arched Shutters: What Are They?
Arched shutters are a special type of window treatment designed to fit windows with arched or curved tops. Unlike standard shutters that have a straight top edge, arched shutters are custom-crafted to follow the unique curvature of the window. This design versatility allows them to add a touch of elegance and uniqueness to your home's façade, making it stand out from the crowd.
Advantages of Arched Shutters
Enhanced Architectural Interest: Arched shutters create a visually pleasing focal point for your house. Their graceful curves draw the eye, adding depth and dimension to an otherwise plain exterior.
Unique Focal Point: Even the simplest houses can benefit from arched shutters. They serve as a unique architectural detail that sets your home apart and gives it character.
Compatibility with Various Architectural Styles: Whether your house is a classic colonial, a modern minimalist design, or anything in between, arched shutters can complement its style. They are highly customizable in terms of color, material, and finish.
Choosing the Right Arched Shutters
To make the most of arched shutters, it's important to consider your home's architectural style and overall design. Additionally, you should explore different material options, including wood, vinyl, and composite, to ensure they blend seamlessly with your house's aesthetic. Customization and sizing are also crucial to achieve the perfect fit and appearance.
Installation and Maintenance
While DIY installation is an option, professional installation ensures that arched shutters are securely and accurately placed. Proper maintenance, including regular cleaning and occasional repainting or staining, is essential for longevity. It's worth noting that while the initial investment in arched shutters may seem higher than standard ones, their long-term benefits and visual impact can outweigh the cost.
Addressing Common Concerns
Some common concerns about arched shutters include cost-effectiveness, durability, and weather resistance. It's important to weigh these factors against the visual impact and long-term benefits when making your decision. There are various options available to address these concerns, such as selecting durable materials and proper maintenance.
In the world of home design, every detail matters. Arched shutters may seem like a small addition, but their ability to elevate the appearance of even the simplest houses is undeniable. They serve as a testament to the idea that it's the little things that can make a big difference. So, if you're looking to enhance the curb appeal and overall aesthetic of your home, consider the elegance and charm of arched shutters. Your house will thank you for it, and so will your neighbors.
Build your new Custom Arched Shutters and get a Free Instant Quote Today
Our state of the art designers allow you to design and build completely customized Arched Shutters to fit your exact needs.
Questions or concerns contact us here or via 412.641.0177 .
Build an Instant Quote
Check Out Our Line of Arched Shutters
Recently Published